A few years ago I ran a giveaway called 'A Game A Day' in which I gave away (you've guessed it) one game a day throughout Advent.
Well this year I thought it would be smashing to return to this giveaway and do it all again!
I will be picking a random game from my key collection every day (from Friday 8th December) which will become that day's prize!
"How do I enter this amazing competition Luvva?"
Well, it's simple really! I will announce that day's game on Twitter and Facebook; all you need to do is like and share that status; OR you can leave a Christmas themed comment on this post!
Obviously the actions stack so doing all the activities everyday will get you three entries.
Then my proprietary competition winning software; 'Luvvabot Competition Selector 3000', will randomly choose our winner!
Winners will be chosen the next day and the winner will be given another 24 hours to collect their key (by sending me a twitter PM). If they don't collect it, then it re-enters the draw for Christmas day (which has the potential for a bumper prize!).
"I don't follow you on twitter or facebook, what do I do?"
Follow me you fool! I can be found at these links: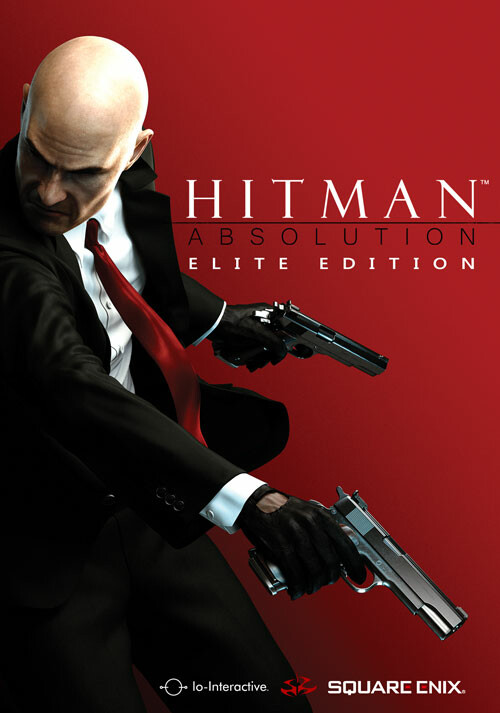 "What is the first game you're giving away?"
Well, this Friday (8/12/17) the game will be Hitman Absolution: Elite Edition and that key is for Steam!
"Anything else you need to say?"
Nope; except, you know what to do! If you want to be in with a chance of winning Hitman Absolution then make sure you share the tweet and facebook status!
Good luck everyone who enters and happy christmas from everyone here at Luvva Towers (that would be me and sherry)!
Don't forget to enter the competition!
And remember, if you win, you HAVE to send me a PM on twitter within 24 hours of the competition ending!