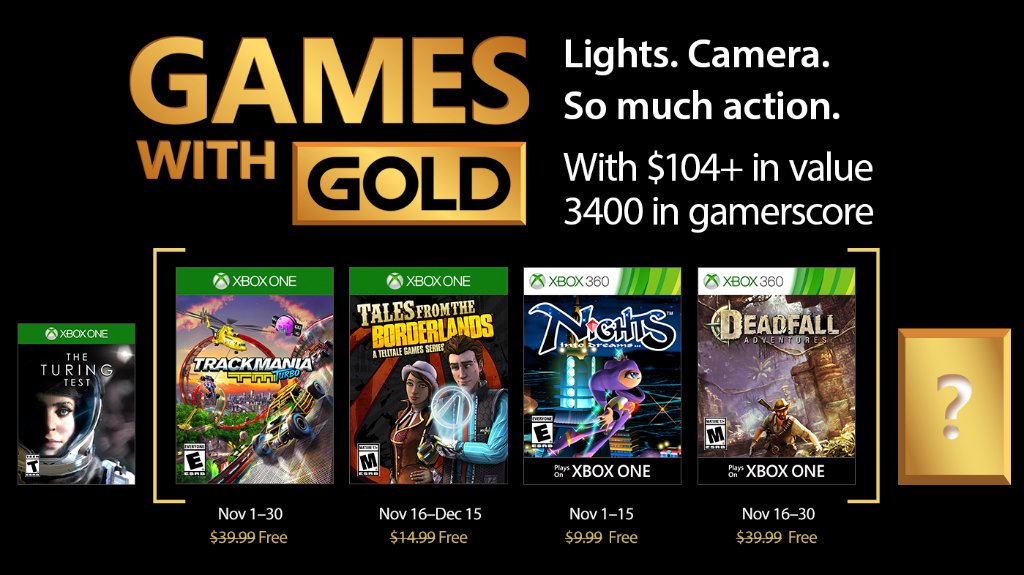 Two in a row! This was announced only a few hours ago!
It's a good month from the Microsoft boys too!
November 1st-15th on Xbox One sees Trackmania Turbo being offered (it's actually available for the entire month) and while it wasn't my cup of tea at all, MrJohnSherry bloody loved the bite-sized racing game with plenty of personality. Give it a download and see what you think of it!
360 owners (and users of backwards compatibility) will be treated with NiGHTS Into Dreams HD a fantastic game and an excellent remaster, that is 100% worth downloading – one of SEGA's finest games!
November 16th-December 15th sees Tales From the Borderlands being made available on the Xbox One, and again this is a fantastic title that is well worth playing; even if you aren't a Borderlands fan (like me).
360 and BC will also find Deadfall Adventures for their enjoyment; and I'm using that word ironically, this game reviewed horribly and is, for all intents and purposes, utter garbage! But Hey, it's free!
What are your thoughts on this month's GWG offerings?
Tell me in comments/facebook/twitter
If you like this post then please share it on social network; it helps out a massive amount!